AMA® Counterweight System
AMA® Counterweight System
(Product code 4000)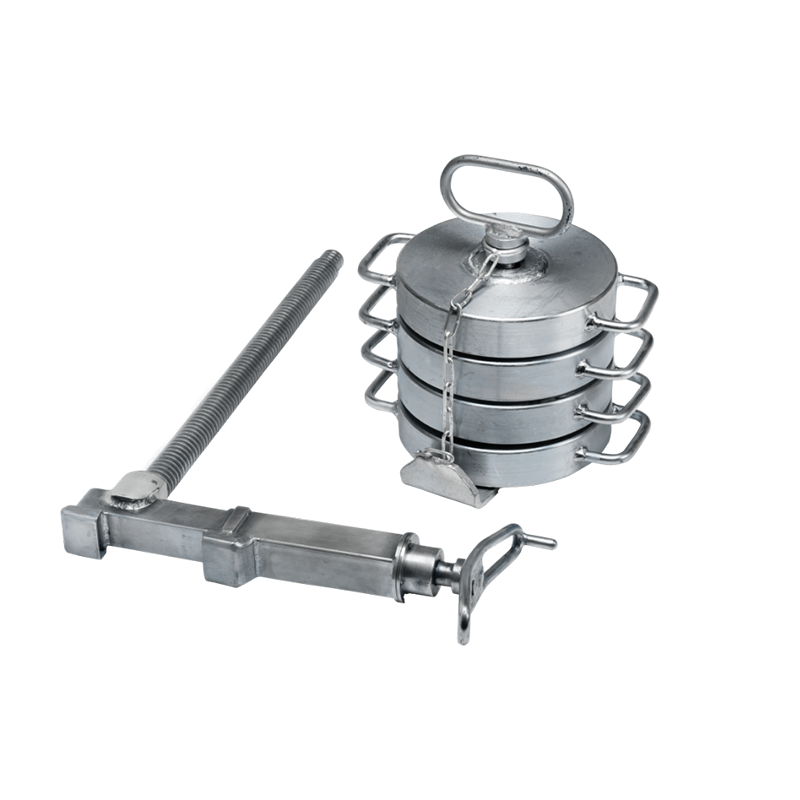 A counterweight system that is quickly fastened with centering collars. The counterweight system makes it easy to install and weld heavy pipes with elbows and projecting parts.
Counterweight fastener: stainless steel, fitted with thrust bearings, partly galvanized
Weights: galvanized steel, about 9 kg/weight (4 weights)
Weight 43 kg
Would you like more information? Leave your contact information below and we will contact you!