The professional can concentrate on the essential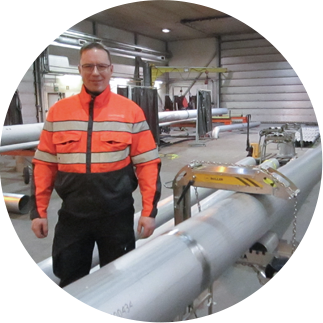 Our experiences in using the AMA Roller®  piperotator have all been positive. In our prefabrication workshop we typically handle 200–250-mm pipes, which AMA Roller® is able to rotate in daily use without any kinds of problems. With several AMA Roller®´s our manual welding production has speeded up significantly, since the welders are able to concentrate on the essential, and the improved quality also lessens the need for finishing and fixing.
Earlier we used disk rotators to rotate pipes, but AMA Roller® is a significant innovation in this sector. I haven't seen such a lightweight, functional, and easy-to-use device on the market before.
Jaakko Pietilä, Fineweld Oy
Boosts welding production up to 30% at the annual level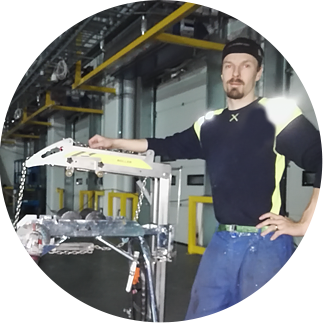 AMA Roller® simply makes our welding and installation work easier and more efficient. I have assessed and calculated that its use boosts our welding production up to 30% at the annual level.
What's more, it promotes physical occupational wellness and makes work more enjoyable. Our employees do not want to quit using the product, and this says much about the Roller's significance. Compared with other equivalent devices, the practicality of this device is superior. The welder always takes AMA Roller® along to job sites like ordinary pipe stands. But now the stand has a pipe rotator, so rotating happens with the same device.
Paul Heiskanen, KPH Tech Oy
Welders do not want to go back to previous methods
I was purchasing welding stands and was also looking for a reasonable-sized and reasonably priced pipe rotator. We typically have many phases in our preparatory work, where we (TIG) weld acid-resistant pipes and attach many kinds of components to them. When purchasing AMA Roller® it was clear that welding time would be used more efficiently, because there would be less stopping and starting. The time spent in TIG welding has been reduced by 20–30%.
Over a year's experience has shown that the device is more versatile that we expected. We rotate all kinds of components that we used to have to rotate by hand. Our welders do not want to go back to previous work methods.
Jorma Oivo, Tarmamet Oy